Norrby is a dream for all children.
Here there is everything a small human being can ever need, forest, fields, flowers, baths, cats and lambkins. The forest and agriculture is run ecologically and we are well protected from motor traffic and pollution. In the villages nearby there are swimming schools as well as horseback riding facilities.
If you want to do excursions there are plenty of places to visit. Here we present some suggestions that our family has enjoyed: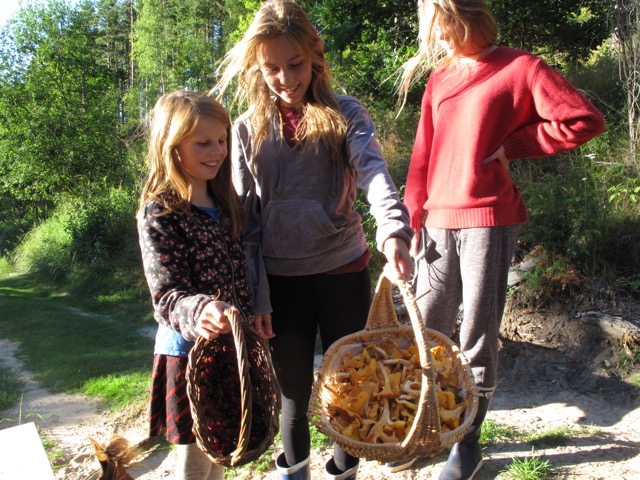 The world of Astrid Lindgren is situated in Vimmerby, not far away from Lönneberga and Mariannelund. A world of fairytales with Emil, Pippi, Karlsson and all the other familiar characters. www.alv.se

Kolmårdens Animalpark outside Norrköping is a popular excursion. Dolphins, lions, giraffes, elephants, apes …
www.kolmarden.com

High Chaparral is a wild western town with activities and shows. Situated in Hillerstorp.
www.highchaparral.se
The John Bauer Museum. Ugly trolls and beautiful princesses. The museum showing the works of the painter and illustrator John Bauer lies in Jönköping.
www.jkpglm.se
Aston Rally Cart Centre in Aneby not far from Norrby. Tel +0046 140 21211. www.rallykart.se
Kleva Mine. Guides or tours of the mine, gold washing (panning for gold), treasure hunting and a lot more. Near Vetlanda. www.klevagruva.info
Children round tours at Vadstena castle.
June-August. Book in advance at the tourist office at +0046 143 31570.